Valentine's Day Event 2020
2/4/2020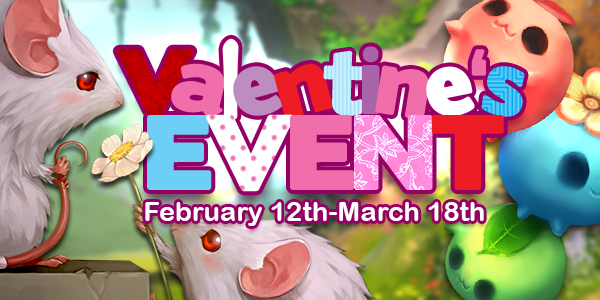 It's that time of year and love is in the air!
The Valentine's Day event is on and Cupid is on the move. Enjoy the fun once again as John and Magery spread the love. Collect chocolates for your chance to get the "The Grand Heart" Khara title!

You can start your journey in Prontera!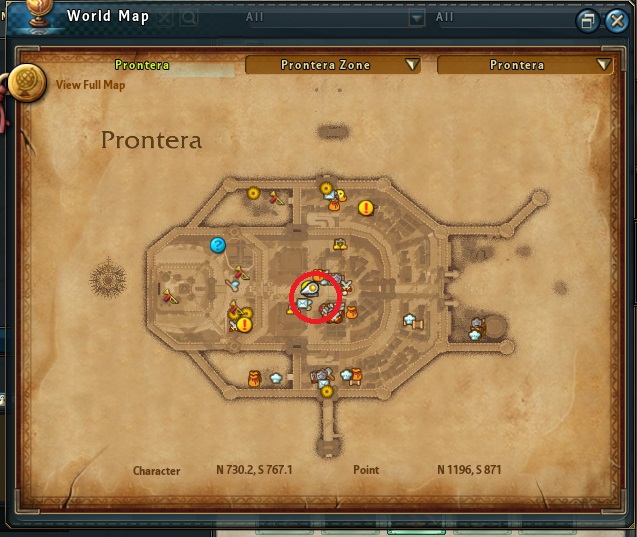 Look for John and Margery to get the event Daily Quests!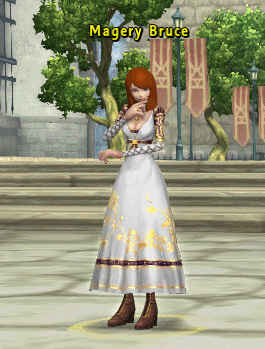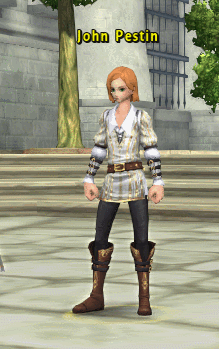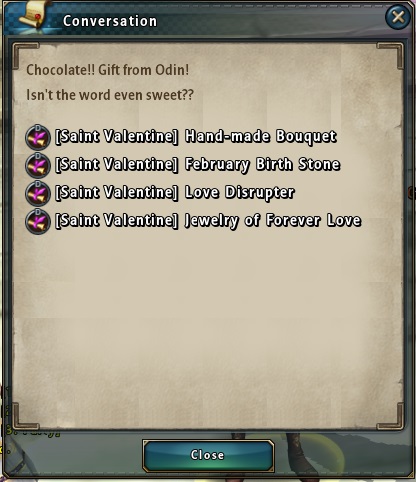 Once you are ready it's time to explore Rune-Midgard!
Once you are ready it's time to explore Rune-Midgard!
Soft Hot Milk Chocolate
You may find the milk not far south in Carrot Town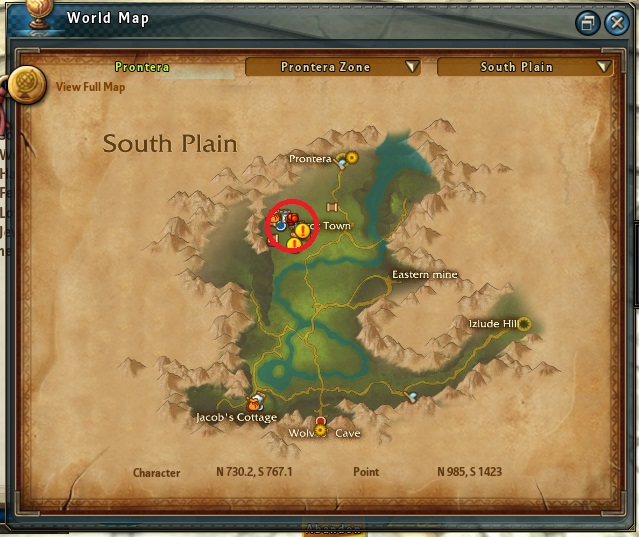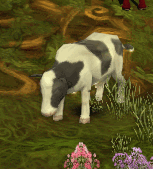 Wrapping Tasty Chocolate
You will find the mob you seek just south of Prontera as well; Red Plains Flip.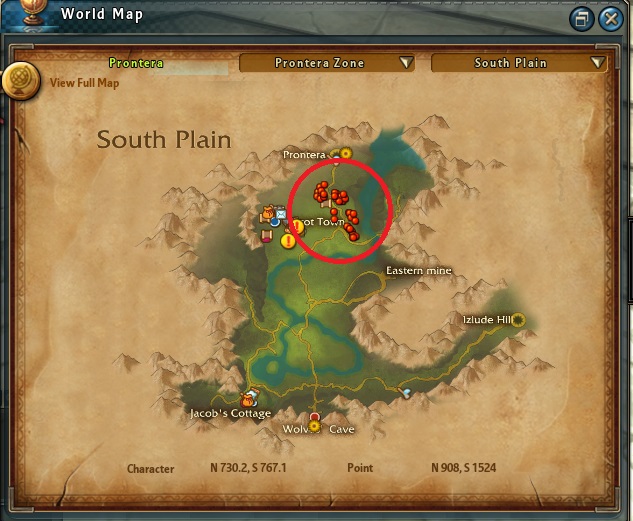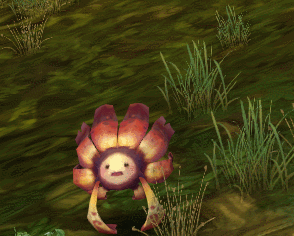 Hand-Made Bouquet
If you are looking for the Eternal Flower you may find them scattered across Verta Delta.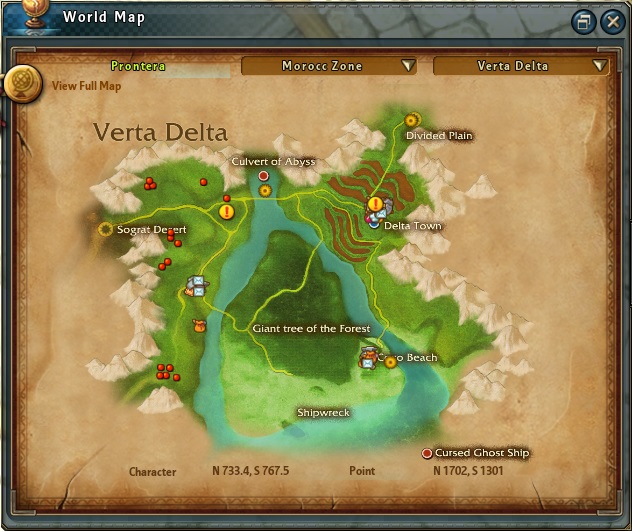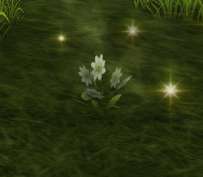 February Birth Stone
You will find the February Stone among the Pranks you will find them in Verta Delta.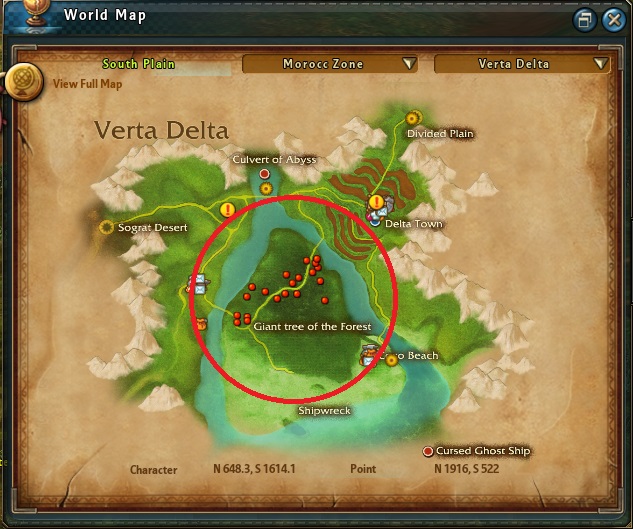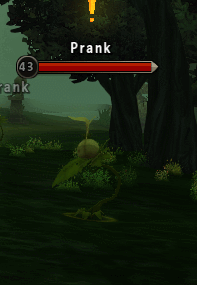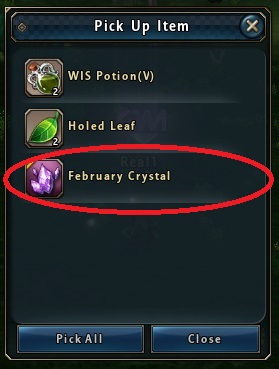 Love Disrupter
For the next quest you will need to comb the beaches of Verta Delta.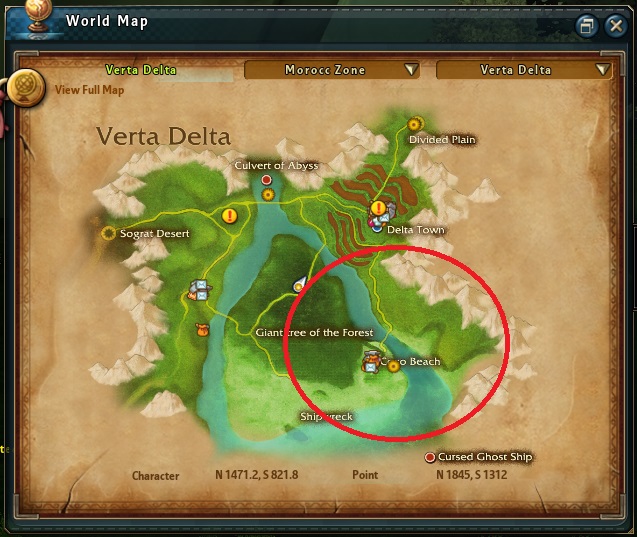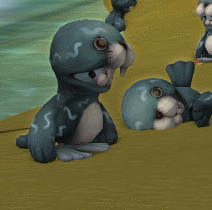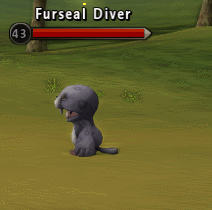 Jewelry of Forever Love
Next, if you seek the Diamond you may find it in the Road of Bless.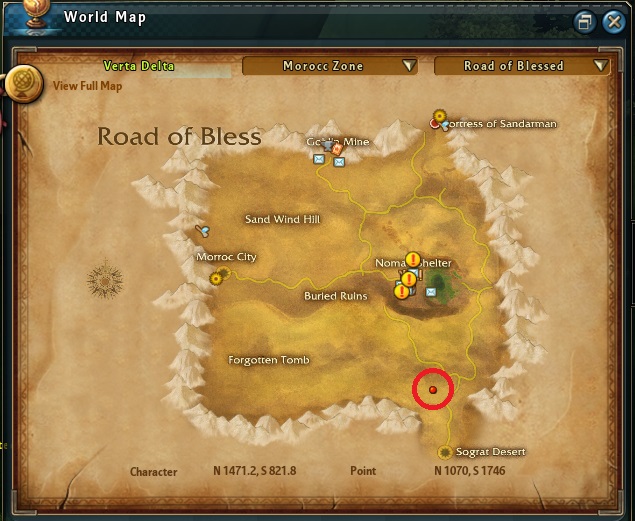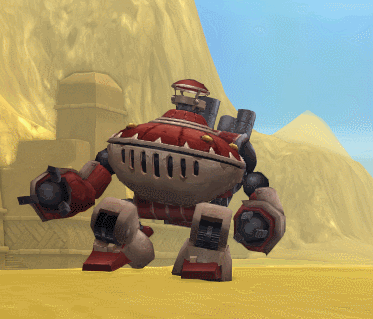 After completing the quests you may return to Prontera and begin the chocolate making Process.
Exchanging your prizes

While traversing the world however you do not need to complete just these quests to earn your chocolate delights! You will also find spawns throughout Rune-Midgard or by killing monsters that are 5 (+/- 5) levels within your level range. Not only that, but the chocolates give their own delightful tricks!
Dark Chocolate = 300 HP
Milk Chocolate = 300 SP
Chocolate Cake = 3000 HP Max for an Hour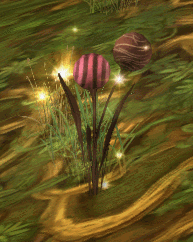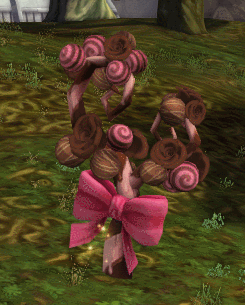 You may exchange them with Magery Bruce.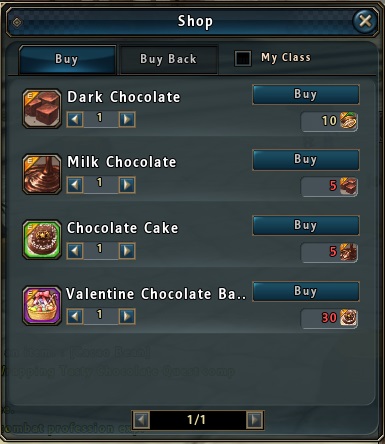 10 Cacao Beans for 1 Dark Chocolate
5 Dark Chocolates for 1 Milk Chocolate
5 Milk Chocolates for 1 Chocolate Cake
30 Chocolates for a Valentine Chocolate Basket
And if your Chocolate Hoarding is as masterful as can be you may get the Valentines Chocolate Basket that will give you the Khara Title: The Grand Heart!
STR +80, INT +80, AGI +30, WIL +30, Health +30
(Stats double during event.)
So get out there and collect that sweet sweet chocolate!