6th Year Anniversary
5/15/2019

Ragnarok Online 2 is turning 6 years old today!
Join us as events of Anniversary Year's Past are unlocked for this special celebration!

Remember Clinkz near the Prontera Fountain? Visit him again and say hello after all this time. He might just have a quest!
Note: Since the 1st Year Event and the 2nd Year event were so similar the 2nd year event has been activated, but the turn-in items from the 1st year event should still be available.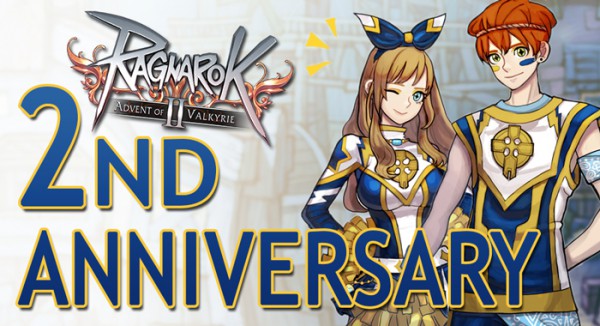 Clinkz will be a very popular guy this season. Menacing Creamies are on the loose once again!

The 3rd year was different for Ragnarok Online 2. That's when we took a step back to thank all the wonderful players who had gone on this journey with us.

Click on the Retrospective banner to check out the 3rd Year Retrospective Video!

Like a long lost friend, the "Call From a Friend" quest has been reactivated. Join us again for this fun event as we collect Birthday Present Tickets!

Last year introduced the long-awaited Pet System! It was an exciting year for all. This year we have unlocked the Fantastic Five Quest again!
Enjoy the memories as we take a look back in time and thank you for being a part of Ragnarok Online 2 these past 6 years.